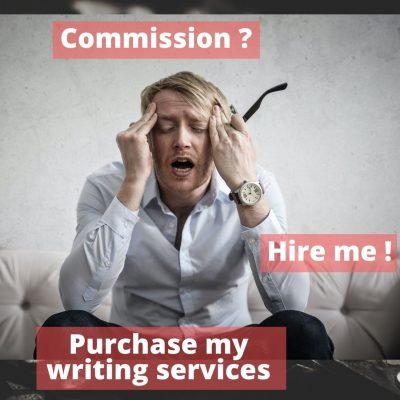 What the heck is a "commission" ?
The term "commission" is traditionally used to describe an art transaction that is compensated. 
Example: you hire a person to draw, photograph, or create custom pottery for you. You pay for the creative service in full, the artist does the work, gives you the finished product, and you are happy!
Why don't you be normal and say "hire me" like everybody else?
If I did what everybody else was doing, you would see a very bland, white, boring website with bullet points and links and not much else.
I pride myself on being incredibly unique, colorful, original in my approach to life, writing, and everything else. Besides, what is the benefit of being normal and following the herd of like-minded mentalities? Is there one standard definition of normal?
Let me offer you an example you might understand… If Hollywood was "normal," we would NEVER see exciting cinematic art such as Tim Burton's Edward Scissorhands or Andrew Stanton's Toy Story or Monsters, Inc.